Did you know that colonies of migratory bats live under the Yolo Causeway during the summer? Join the Yolo Basin Foundation for a summertime Bat Talk and Walk event and learn all about these amazing and beneficial mammals.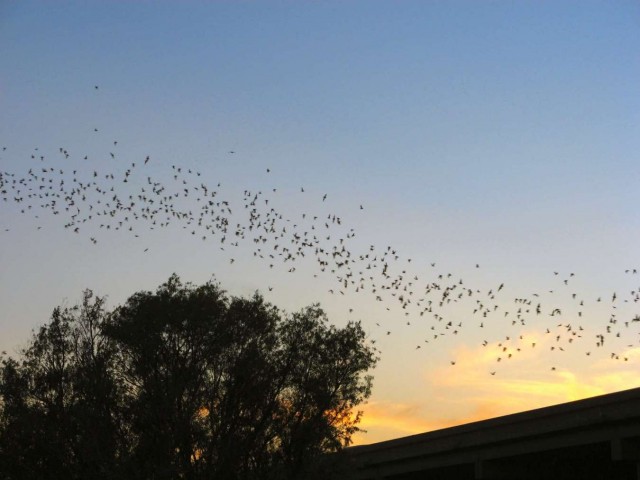 We are making plans for 2021
Bat Talk and Walks!
More information coming soon!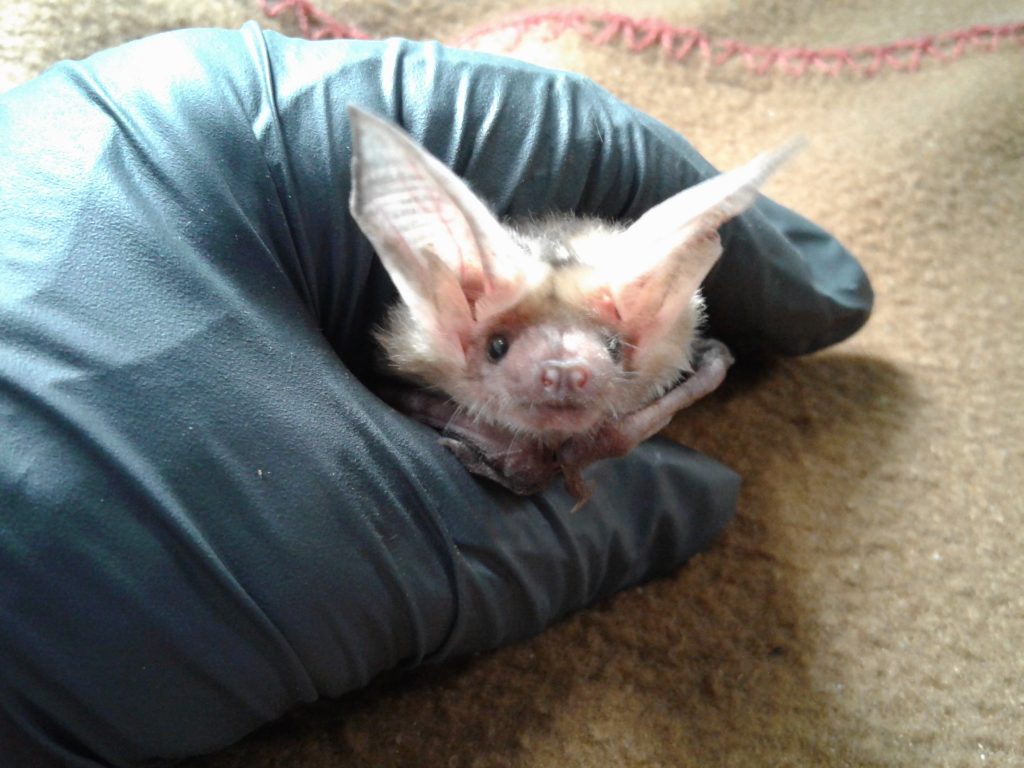 The Talk
The "Talk" portion of the event will likely be via Zoom. Guests can choose from a variety of dates for 45-minute live-virtual presentation that features some of our local bat species. To fully appreciate the evening flyout of the bats, we highly recommend that you watch the Talk before joining us for the Walk.
The Walk
For the "Walk", registered guests will meet at the Yolo Bypass Wildlife Area Headquarters, check-in while remaining in their cars, then travel as a group out to the Yolo Bypass Wildlife Area to watch the "flyout" of the largest colony of Mexican free-tailed bats in California. The bats emerge in long ribbons as they head out to hunt for insects for the night. To get to the viewing site, the group will caravan through wetlands and rice fields to an area not open to the public.
"Walks" will begin at the Yolo Bypass Wildlife Area Headquarters. Click here for directions to our Headquarters.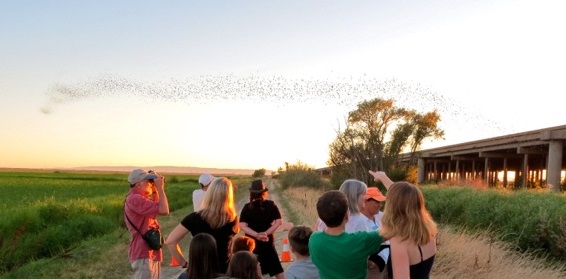 Bat Walk Dates Coming Soon!!!
/\ ^._.^ /\ /\ ^._.^ /\ /\ ^._.^ /\ /\ ^._.^ /\
"Bats swarm in Yolo County overpass"
KCRA, Tom Miller
---
"360° Video: Flight of the Bats"
(Best viewed on smart phone)
---
"These bats don't need a cave, they have a bridge"
KCRA, Tom Miller, July 13, 2016
---
KQED Quest: "Bats Beneath Us"
featuring Corky Quirk, Yolo Basin Foundation's bat expert
---
"The Invisible Mammal: The Bat Rescuer"
---
Additional Bat Links
Articles about the Bat Talk & Walks
Bat Organizations