Explorer Series is a program of science based field trips and hands-on workshops for adults who want to deepen their understanding and appreciation of the world around them. Our guest speakers include experienced naturalists, professionals and leaders in their field who love sharing their talents and knowledge with others. 
Join us to explore our remarkable natural world!
Proceeds support environmental education programs for all ages that are offered by Yolo Basin Foundation.
---
2019 Explorer Series
February 16: Nature Photography Workshop– with Lewis Kemper – SOLD OUT
March 23: Natural History of Sutter Buttes– led by Dr. Gene Trapp
April 6: Nature Printing with Fish: Gyotaku – with Christopher Dewees – SOLD OUT
April 20: Nature Printing with Plants – with Christy Dewees
June 22: Hawks of Summer – led by Jim Estep – SOLD OUT
July 20: Batty for Bats – with Corky Quirk – SOLD OUT
August 24: Batty for Bats – with Corky Quirk – SOLD OUT

---
---
Nature Photography Workshop – with Lewis Kemper
Saturday, February 16 • 1 p.m. – 9 p.m. • 20 guests • $100
SOLD OUT
"Helping people improve their photography while having fun is one of my favorite things in life" ~ Lewis Kemper
World renowned nature photographer Lewis Kemper provides new insights, inspiration and instruction to photographers of all levels in this fun filled, educational workshop designed to enhance your photographic skills. The group will begin by exploring the essentials of composition and light in a classroom setting. Then, with the setting sun as a backdrop, the group will travel to the Yolo Bypass Wildlife Area to put your new knowledge into practice. After a light supper, participants will have the opportunity to present their photos for group discussion and critique.
Lewis Kemper has a degree in Fine Art Photography from George Washington University and has been photographing the natural beauty of North America for over 30 years. His work has been exhibited and published in magazines, books, and calendars worldwide. He has taught photography for many organizations including Palm Beach Photographic Centre, Santa Fe Workshops, Light Photographic Workshops, Aspen Workshops and Betterphoto.com. He is a contributing editor to Outdoor Photographer magazine. For more information about Lewis, visit www.lewiskemper.com.
This workshop takes place at the Yolo Bypass Wildlife Area Headquarters office.
---
Natural History of Sutter Buttes – led by Dr. Gene Trapp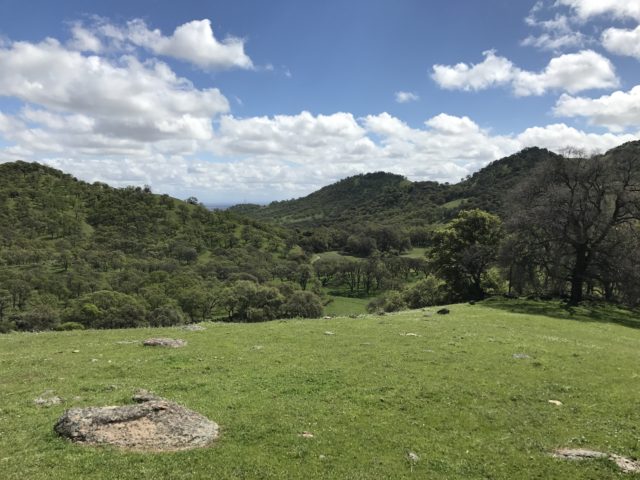 Saturday, March 23 • 8 a.m. – 4 p.m. • 20 guests • $100
REGISTER

Join us for a visit to "the world's smallest mountain range."
Dr. Gene Trapp will lead this excursion as we learn about the geology, plants, and animals of the Sutter Buttes.  Dr. Trapp is a Professor Emeritus from the Department of Biological Sciences at California State University, Sacramento, where he taught Ecology, Mammalogy, Animal Behavior and Behavioral Ecology for 30 years.

The day begins at 8:00 a.m. in Yuba City to get a short orientation on the geology, ecology, and human history of this diverse ecosystem in the middle of the Central Valley. Then we'll head to the historic Dean Ranch in the heart of the Buttes for a three mile hike through grasslands and oak woodlands in search of local animals and plants, and will discuss their ecological relationships. Lunch will be provided. The event will end back at the museum by 4:00 p.m.
---
We are excited to offer two nature printing workshops with the Dewees this year!
Art is a creative way for Chris and Christy Dewees to share their passion and knowledge of nature. In these two workshops attendees will learn how to make prints with a method where ink is applied directly to the subject, either fish or plants. No previous experience is necessary. All materials and lunch are included with each workshop.
Nature Printing with Fish: Gyotaku – led by Christopher Dewees
Saturday, April 6 • 9 a.m. – 2:30 p.m. • 18 guests • $75 – SOLD OUT

"Every type of fish is unique and requires a different approach. I like to emphasize the structure and movement of the fish." ~ Chris Dewees
This hands-on workshop will emphasize the direct method of fish printing. Inks are applied directly to the fish and then transferred directly with your hands onto paper or fabric. All materials will be supplied, but participants are welcome to bring their own fabric, paper or fish for printing. Fish and small octopus will be provided to print. By the end of this fun day, participants should have a stack of finished prints to take home as well as the knowledge to keep printing.
Chris Dewees has focused on Japanese fish printing, or gyotaku, since 1968, and is a co-founder of the Nature Printing Society. He has gained worldwide recognition for his talents with shows all over the world, and enjoys teaching others this Japanese art. His modern take on the art form blends his knowledge of fisheries and ecology to document the life histories of fish species. Chris has a newly published book, "A Life Among Fishes – the Art of Gyotaku". This book shares fifty years of his experiences and adventures with images of his gyotaku art and photos from his life.
Visit deweesnaturedesigns.com and his Facebook page to learn more about Chris' fish printing.
Nature Printing with Plants – led by Christy Dewees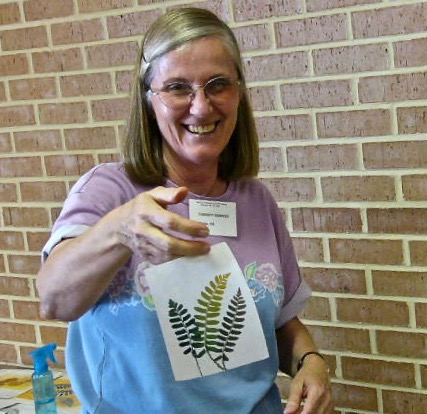 Saturday, April 20 • 9 a.m. – 2:30 p.m. • 18 guests • $75
REGISTER
"I don't touch fish, so I was delighted to discover that the method worked for printing flowers and plants as well." ~ Christy Dewees
Nature printing with plants has European roots and was often used to identify plants before offset printing and photography were available.
Christy Dewees has always loved plants. She has a degree in Botanical illustration and a certificate in Graphic Design. As an enthusiastic naturalist, Christy has often shared her passion for plants with people visiting the UC Davis Arboretum. She was drawn into nature printing when she accompanied her husband, Chris, to one of the early Nature Printing Society annual meetings, on Catalina Island, in 1989. She was so inquisitive and engaged that the workshop coordinator declared, "Christy, you're just going to have to become a member!" At each annual workshop since then, she tries new techniques, taught by other members, but before exploring alternatives, one should learn the basics.
With basics in mind, participants will learn plant printing techniques on paper and then on fabric as well as information about local plants. All the printing materials will be supplied. You are encouraged to bring any leaves (preferably relatively flat and textured or prominently veined, not slick) as well as any fabric items (shirts, canvas bags, dish towels, etc) you may want to print on. At the end of the day, you will have many plant prints to take home.
Visit deweesnaturedesigns.com for more information about Christy's plant printing and illustration.
---
Hawks of Summer – led by Jim Estep

Saturday, June 22 • 7 a.m. – 2 p.m. • 18 guests • $75
SOLD OUT
Swainson's Hawk expert Jim Estep takes you on a popular, county-wide tour of the trees and agricultural fields where this California threatened species makes its summer home. Along the way, you'll have ample opportunities to identify and learn about other raptors as well as see a long-time egret and heron rookery. At the end of the tour, the group will stop for lunch at a lovely country home in the heart of Yolo County where you can share stories of the morning's adventures. This trip is perfect for beginner and more experienced hawk enthusiasts.
Jim Estep is a wildlife biologist who has been working with Swainson's Hawks for over 35 years. He has done research on various aspects of the species' ecology, prepared management and conservation plans, and conducted surveys throughout the Central Valley and elsewhere.
---
Batty for Bats – led by Corky Quirk

Saturday, July 20 • 5:30 p.m. – 9 p.m. • 30 guests • $55 • SOLD OUT

Saturday, August 24 • 5:00 p.m. – 8:30 p.m. • 30 guests • $55 • SOLD OUT

Be part of an exclusive bat experience with Yolo Basin Foundation's own bat expert Corky Quirk. You'll learn about their natural history and biology and even get an up-close look at live bats. After the program, you'll caravan to the bat viewing site in the Yolo Bypass Wildlife Area, traveling past Green's Lake, an old oxbow of the Sacramento River.  As the sun sets, the group will enjoy drinks and hors d'oeuvres as you await the spectacular fly-out of hundreds of thousands of Mexican free-tailed bats.