… A set of workshops and field trips for adults offered at specific dates and times during the year.
Proceeds help support environmental education programs for all ages that are offered by Yolo Basin Foundation.
The 2018 Explorer Series events will be announced on October 20 at the Bucks for Ducks fundraising event, and then tickets will be available here.
---
2017 Explorer Series
(January to July)
---
Nature Printing with Fish (gyotaku) and Plants – led by Chris and Christy Dewees
Sunday • January 22, 2017 • 9 am – 2:30 pm • 18 guests • $75

"Every type of fish is unique and requires a different approach. I like to emphasize the structure and movement of the fish."~ Chris Dewees
"I don't touch fish, so I was delighted to discover that the method worked for printing flowers and plants as well." ~ Christy Dewees
Chris Dewees has focused on Japanese fish printing (gyotaku) since 1968, and is a co-founder of the Nature Printing Society. He has gained worldwide recognition for his talents with shows all over the world, and enjoys teaching others this ancient art. His modern take on the art form blends his knowledge of fisheries and ecology to document the life histories of fish species. Christy has a degree in botanical illustration and is also a nature printer who enjoys working with plant prints on fabric.
Art is a creative way for Chris and Christy to share their passion and knowledge of nature. In this workshop attendees will learn how to make prints with a method where ink is applied directly to the subject. No previous experience is necessary. All materials and lunch are included.
---
Nature Photography Workshop – with Lewis Kemper
Saturday • February 11, 2017 • 1 pm – 9 pm • 20 guests • $100

"Helping people improve their photography while having fun is one of my favorite things in life" ~ Lewis Kemper
Are you looking for new insight and inspiration to enhance your photographic skills? If so, you are invited to attend this nature photography workshop taught by Lewis Kemper, a world renowned nature photographer.
Photographers of all levels are welcome at this fun filled, educational workshop designed to improve photographic skills. The group will begin by exploring the essentials of composition and light in a classroom setting, and then as the sun sets, travel to a local scenic backdrop to practice what was learned. After a light supper, participants will have the opportunity to present their photos for group discussion and critique.
Lewis Kemper has a degree in Fine Art Photography from George Washington University, and has been photographing the natural beauty of North America for over 30 years. His work has been exhibited and published in magazines, books, and calendars worldwide. He has taught photography for many organizations including Palm Beach Photographic Centre, Santa Fe Workshops, Light Photographic Workshops, Aspen Workshops and Betterphoto.com. He is a contributing editor to Outdoor Photographer magazine.
The workshop takes place at the Yolo Bypass Wildlife Area Headquarters office.
---
Geology Field Trip: Dynamic Landscape – led by Eldridge and Judy Moores

Saturday • March 18, 2017 • 8:00 am – 5:30 pm • 30 guests • $75
Celebrate spring with a daylong, circular road trip through the eastern Coast Ranges. Geologist Eldridge Moores and his wife Judy will introduce participants to the geological history of California's dynamic landscape.  The trip includes outcrops of upended sedimentary rocks of the Great Valley, various volcanic rocks west of Winters and in Napa Valley, and strands of the San Andreas Fault.  There will be a lunch stop at the Nichelini Winery where a picnic lunch will be provided.
---
A Day in Capay – led by Robin Kulakow and Marge Kolar 
Sunday • April 9, 2017 • 8:00 am – 3:00 pm • 20 guests • $75
Get to know one of Yolo County's best kept secrets – the incredible Capay Valley. There will be stops at Grumpy Goats Farm, Farm Fresh to You/Capay Organics, Capay Valley Vineyards, and Seka Hills Olive Mill and Wine Tasting Room
We'll complete our tour at the Capay Dam where you'll see one of the world's largest inflatable dams, and staff of the irrigation district will present a fascinating primer on how Yolo County farmers get their water.  Includes a gourmet picnic lunch.
---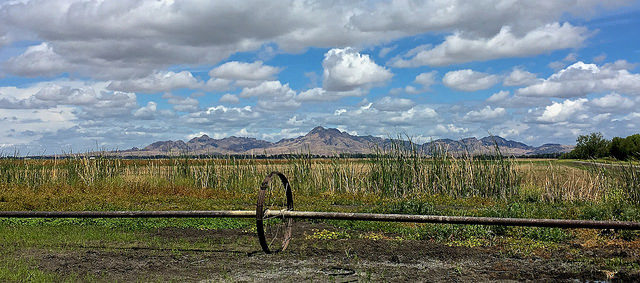 Natural History of Sutter Buttes – led by Dr. Gene Trapp
Saturday • April 15, 2017 • 8 am – 4:00 pm • 20 guests • $100
Join us for a visit to "the world's smallest mountain range."
Dr. Gene Trapp will lead this excursion as we learn about the geology, plants, and animals of the Sutter Buttes.  Dr. Trapp is a Professor Emeritus from the Department of Biological Sciences at California State University, Sacramento, where he taught Ecology, Mammalogy, Animal Behavior and Behavioral Ecology for 30 years.
We'll begin at 8:00 am at the Community Memorial Museum of Sutter County in Yuba City to get a short orientation on the geology, ecology, and human history of this diverse ecosystem in the middle of the Central Valley. Then we'll head to the historic Dean Ranch in the heart of the Buttes for a hike through grasslands and oak woodlands in search of the Buttes' endemic animals and plants, and discuss their ecological relationships. Lunch will be provided. The event will end back at the museum by 4:00 pm.
---
California Rice from Field to Fork – led by John Brennan and Emily James
Saturday • May 13, 2017 • 9 A.M. – 2 P.M. • 20 guests • $75
Start the day in Robbins at Premium Rice Group for a tour of a rice drying and storage facility. Learn about the history of rice production in the valley, how rice is dried and stored after harvest, and enjoy a complimentary rice tasting of the local Black Fox Brand rice. Then head to the fields to learn about the planting and growing process, and the various stages of rice. Farmer John Brennan and Emily James will speak about Robbins Rice Company's specialization in Japanese koshihikari rice production, sustainable farming practices, restoration, and mitigation work that provides necessary habitat for wildlife.  End the day with a fantastic lunch at Tule Basin Farms restored wetland!
---
Nature Themed Clay Tile Workshop – led by Donna Billick

Saturday • May 20, 2017 • 9 A.M. – 3 P.M. • 18 guests • $80
Create your own ceramic tile at ceramicist Billick's Rock Art Studio in Davis.  Donna will begin by talking about her ceramic works and community build projects. Then you will have the opportunity to make your own clay tile by shaping, carving, and glazing.  At the end of the day you will have a tile (or two!) ready for the kiln.  All supplies provided, as well as templates for nature designs, or bring your own ideas for your unique piece.  Lunch is included in the price.
---
Hawks of Summer – led by Jim Estep

Saturday • June 24, 2017 • 7 A.M. – 2 P.M. • 18 guests • $75
Travel with raptor expert Jim Estep to the nesting and foraging sites of the Swainson's Hawk, a California threatened species, which makes its summer home in Yolo County. You'll have ample opportunity to identify and learn about other raptors as well.
Just when you're getting a little tired and hungry the group will stop for lunch at a lovely country home in rural Yolo County where you'll share stories of the morning's adventures and hopefully have a chance to see the long-time resident Great-horned Owls.
Jim Estep is a wildlife biologist who has been working with Swainson's Hawks for over 35 years. He has done research on various aspects of the species' ecology, prepared management and conservation plans, and conducted surveys throughout the Central Valley and elsewhere.
---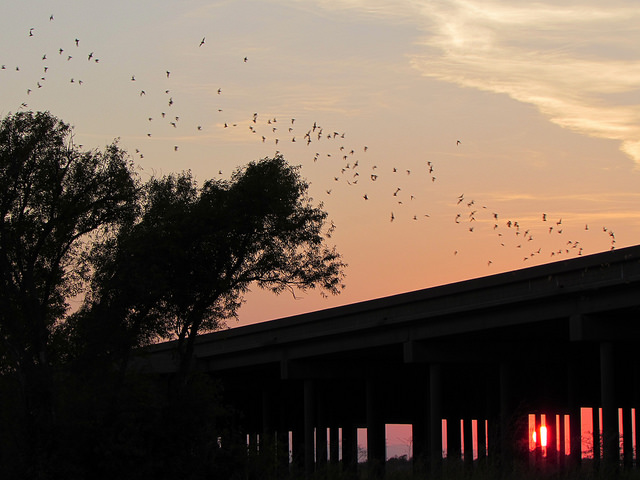 Batty for Bats – led by Corky Quirk

Saturday • July 22, 2017 • 5:30 P.M. – 9 P.M. • $55
Be part of an intimate bat experience with Yolo Basin Foundation's own bat expert Corky Quirk. You'll learn about their natural history and biology and even get an up-close look at live bats. After the program, you'll caravan to the bat viewing site in the Yolo Bypass Wildlife Area, traveling past Green's Lake, an old oxbow of the Sacramento River.  As the sun sets, your private party will enjoy fine wines and hors d'oeuvres as you await the spectacular fly-out of hundreds of thousands of Mexican free-tailed bats.