Flyway Nights is a monthly speaker series highlighting environmental issues, current research topics in conservation,

and natural history of Northern California wildlife.
Talks are scheduled on the first Thursday of the month from November through April, 7 p.m.
---
2017-18 Flyway Nights
Speakers

Thursday, December 7, 7 p.m.
Kulakow-Julian Graduate Student Fellowship Recipients
Rebekah Bergkoetter, Sarah Stinson and Myfanwy Johnston
Please join us on December 7 as the initial three recipients of the Kulakow-Julian Graduate Student Fellowship discuss their research projects.
Rebekah Bergkoetter earned her Bachelor's degree in Biology at Southern Oregon Univer
sity and is currently finishing her Master's degree in Biology at Sacramento State University. Her research, The Daphnia Defense: Behavior and pigmentation of vernal pool Daphnia in relation to Ultra-Violet Radiation, looks at how a vernal pool fauna respond to solar radiation.
Sarah Stinson is a Ph.D. student in the Ecology graduate group at the University of California at Davis, co-advised by Drs. Richard Connon and Sharon Lawler. Her research examines pesticide toxicity in aquatic invertebrate communities using genomic tools, such as environmental DNA biomonitoring. 
Myfanwy Johnston completed her Ph.D. at the University of California at Davis (Wildlife, Fish and conservation Biology) in June 2017. Migration Behavior of Native Fishes in a Modified Floodplain was the topic of her thesis. Myfanwy's work focused on the evaluation of the fish passage at the Lisbon Weir.
Learn more about the Fellowship and Rebekah's, Sarah's, and Myfanwy's research in the Winter Yolo Flyway newsletter.
Thursday, January 4, 7 p.m.
Mushrooms of Yolo County and Beyond
Mike Davis, first author of "Field Guide to Mushrooms of Western North America"
Mike will discuss commonly encountered mushrooms in gardens, landscapes, and wild areas of northern California, including how they are identified, the countless ways they are essential to life on earth, and why they occur in specific areas. Facts and fiction of mushroom lore will be intertwined in the presentation. Emphasis will be placed on species commonly encountered in urban areas and those potentially toxic to humans and pets.
Mike Davis is a retired plant pathologist from UC Davis. Mike's career focused on the study of diseases of citrus, vegetables, and field crops and practical applications of disease management measures. He has always had an interest in mushrooms and taught courses in mushroom identification, cultivation, and phylogeny. He is first author of "Field Guide to Mushrooms of Western North America" published in 2012.
Thursday, February 1, 7 p.m.
Travel the World with a Bat Tourist
JoEllen Arnold, Volunteer with NorCal Bats and retired teacher

Many people make special travel plans with hopes to see new species of birds. Why not do the same with a different flighted member of the animal kingdom? On a bat trip, it is possible to travel with bat biologists and bat enthusiasts as they locate and  study bats in the US and around the world. Bat tourists usually support researchers in the country they are traveling in and help to boost public opinion about bats among local people.
JoEllen Arnold will share her adventures traveling to meet some of the 1,300 species of bats and assisting in bat research. She has traveled many places in the world to see bats, including Arizona, Texas, three countries in Africa, two countries in Central America, Germany, and most recently, Thailand. While in Thailand, she encountered the world's smallest mammal, Kitti's hog-nosed bat, also known as the bumblebee bat, and one of the world's largest bats, Lyle's flying fox.
She taught for over 30 years with a particular passion for introducing her students to the natural world. She met her first bat face to face in 1997 at a workshop about bats in Yosemite and since that life-changing encounter has become a "Missionary for Bats." In addition to her travels, she has participated in courses in bat conservation in both California and Arizona. She volunteers with NorCal Bats to provide public education about bats and helps with rescue and rehabilitation of our local bats. JoEllen's mission is to open people's hearts and minds to these beneficial creatures, which are in grave peril in many parts of the world, including the United States. She employs her skills as a photographer and speaker to support bat conservation.
Thursday, March 1, 7 p.m.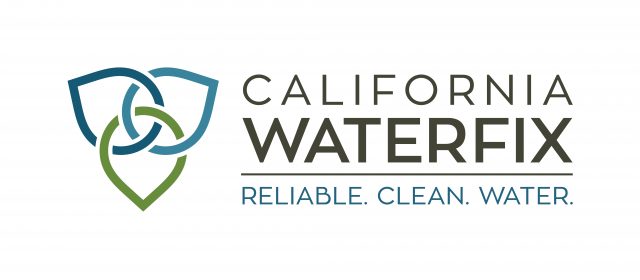 What You Need to Know About the California WaterFix
Brian "B.G." Heiland, Principal Engineer – State Water Project Analysis Office, California Department of Water Resources
B.G. will provide some background information about the existing State Water Project and Central Valley Project, boil down the details within the tens of thousands of pages developed as part of the environmental review process, provide a status update on current activities, and describe where the project goes from here.
B.G. Heiland is a Principal Engineer at the California Department of Water Resources and has spent the last 18 years focused on water resources planning projects and real-time operations. His experience includes work on surface storage investigations, river and reservoir forecasting, flood operations, and the California Water Fix. In addition, he spent 3 years running the State-Federal Flood Operations Center, responding to all statewide water-related emergencies.
From 2011-2017 Mr. Heiland was in the Executive Division, serving as an Executive Advisor to various Deputy & Chief Deputy Directors focused on parts of the California WaterFix. He holds Bachelor & Master of Science degrees in Civil Engineering from the University of California at Davis and has been a registered Civil Engineer for 16 years.
Thursday, April 5, 7 p.m.
TBA
---
The Yolo Basin Foundation offers Flyway Nights the first Thursday of the month from November to April. The talks are held at the Yolo Bypass Wildlife Area Headquarters at 45211 Chiles Road. A $5 donation to support the Foundation's wetland education programs is suggested. Yolo Basin Foundation members are free. Seating is on a first-come, first-serve basis: capacity 70 guests. For more information call Yolo Basin Foundation at (530) 757-3780.